Everyone who knows anyone who has adopted, or gone through the process, knows about the PAPERWORK!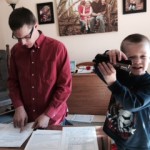 Our children know.  The UPS guy knows.  Dr Ulland knows.  His administrators know.  So does the nurse, the man who answers the phones and the other lady who answers the other phones.  Oh and the nice man who notarized our papers a few times when we had to redo certain docs due to our … ignorance.
Some people say they are "paper pregnant."  Others simply say it's really like a long pregnancy.  Or just simply that it is a long wait.
I'm not sure yet how to talk about the time.  January of 2012 was when we decided to pursue this.  A fellow campus minster shared her testimony at our MOPS meeting.  I just knew we were soon to have an adoption story.
I had almost convinced Brian after Calista was 15 months old that we should adopt and we might even afford it!  Then Elam came along, we moved to Duluth and started praying about how to serve more outside of ourselves.  Brian said, we are getting comfortable.  I don't think we are supposed to be comfortable and follow Jesus.  So why not just adopt a special needs kid from a foreign country!  YES!
Our church has been an amazing support: financial yes, but more so friendship.  There is a real culture of adoption at Lakeview.  There are families with both homemade kids (I learned that from an adoptee used that term in her family) and adopted.  There are some who adopted in order to build their family.  There are foster families and parents.
And there are real, live, Chinese people!  There is a Chinese Fellowship that meets weekly at our church.  We have also been blessed to have dear friends who are from Malaysia and Singapore.
We are currently so close to traveling it hurts. Writing about the process is helping me wait.  (So does meal planning, shopping, organizing and taking every minute to enjoy my 2 kids this spring.)
It is also good to look back and find numerous reasons to be grateful for this long wait.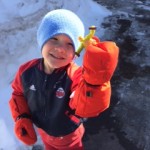 1.  Elam has just gone through a season of tantrums.  They seem to be ending…  WE HOPE!  He is everyone's friend and a real servant.  He needs a hug every 5 minutes and loves becoming a Ninja Turtle in a moment.  He has a killer memory and beats me at most games with said memory.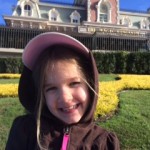 2.  Calista is almost through her first year of school and LOVES it.  She is already talking about becoming a 1st grader.  YIKES.  Her teacher has been amazing and she loves to teach and read and be a friend and sing, LET IT GO.  Especially in the bathroom, the bathtub, long hallways, outside, in her room… basically anywhere.
3.  Today, a friend at the Y asked me about something I said the other day.  I had said we are expecting our third.  She looked at me, "are you pregnant?" in a hushed whisper.  "Nope.  Adopting.  Want to see his picture?"  Instantly tears filled her eyes.  She asked questions and then had to answer the phone.  I love talking about our son and sharing the joy!
What is it about adopting that moves people so?  Perhaps it's the respect for the wait.  We don't wait well in this part of the world.  In fact we spend a lot of time and money avoiding it.
(And as I type, I'm realizing 2.5 years is how long I had to wait to be with Brian.  That's turned out pretty ok.)
I don't fully understand what all I need to learn in the waiting and how to do it well but am so grateful for the long road trip to try to learn.