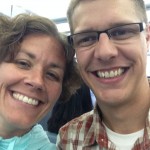 WE MADE IT TO CHINA!  The 13-hr + plane ride consisted of 3 meals, lots of beverage service and too many movies to remember.  Oh, and a little bit of sleep.
We got to fly over AK and we saw a lot of floating ice bergs.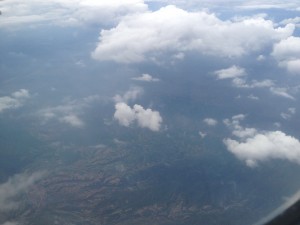 Eventually we had our first look at China.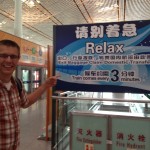 And this sign reminded us to just chill out in the land 8 million people.
On the way to the hotel, we got to see this CCTV station building called "The Pants."  Love that name.  The highlight was our dinner tonight.  We walked down the streets near our hotel, found a street vendor with HUGE steamers and ordered dumplings and other yummy food.  Our food cost approximately $1.28.
Now we shall see if we can get any sleep before our first day of tourist-dom starts.