Wow. That is a horrible title… girlfriend needs an editor. But my full-time, personal editor is sick with a cold/flu/pink eye/not strep throat yet still on amoxocillian just in case… You know your kids have been sick when you start to spell amoxocillian almost correctly (keep forgetting an "l").
Well, this Christmas was not filled with the regular joys of moments of candle light services and singing Silent Night, ripping open gifts and bountiful feasts of two different kinds of meat and 3 kinds of desserts.
Instead it was filled with naps, simple meals, a walk in the woods and some snow boarding.
We napped like it was our job: all 7 of us. My parents are getting through a sickness too so every afternoon it was quiet in the house plus we always went to bed early. I credit this, hand washing and all yogurt I eat as to why I have stayed (relatively) healthy.
We managed to eat just fine and even baked a bit. I attempted a Tastefully Simple recipe for a dessert to let my mom rest. Every single brownie bite collapsed and so we filled it: with frosting and crushed candy canes. XS of course wanted to help.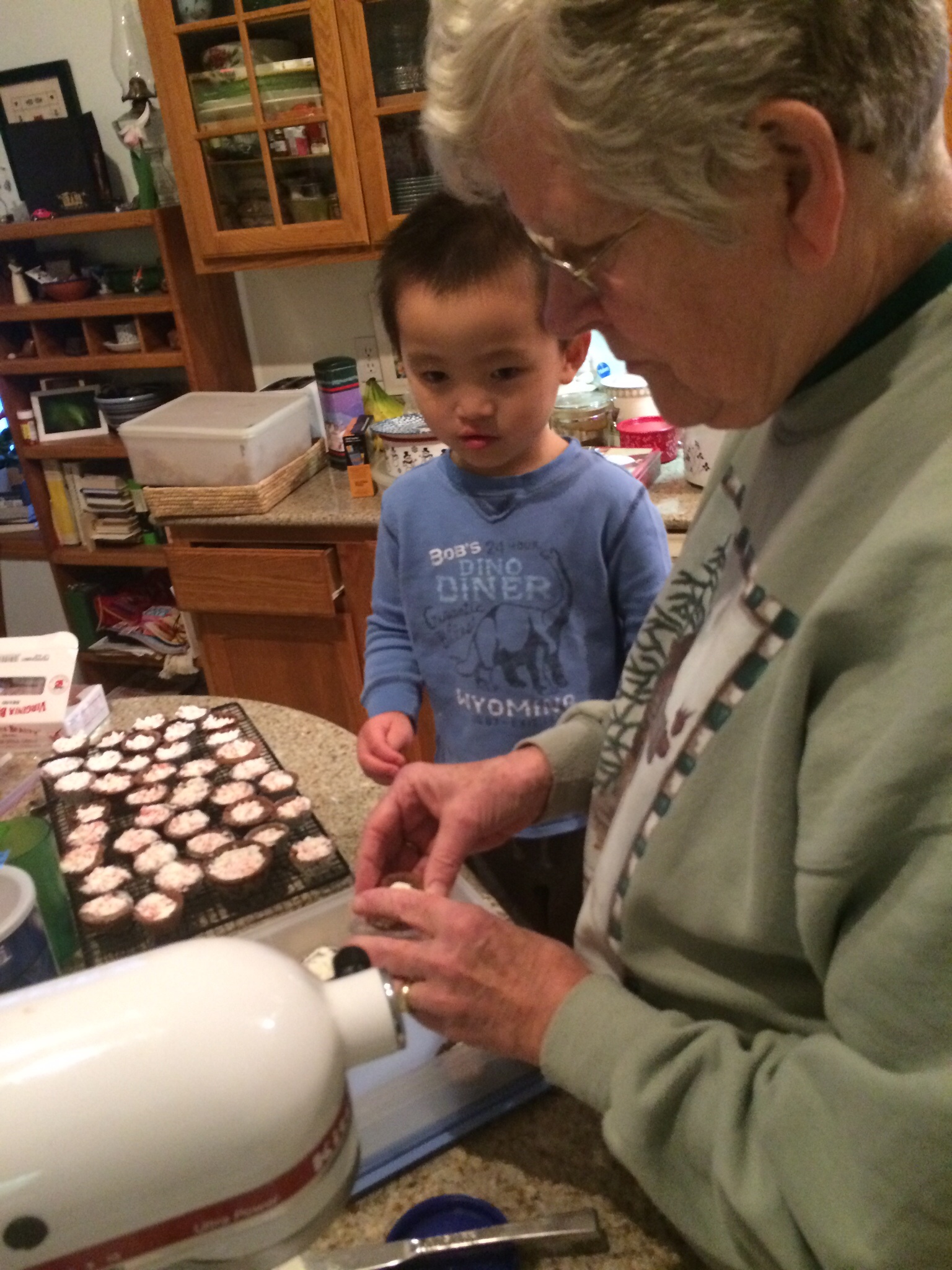 Calista and I spent most of Friday morning at a walk-in clinic at WalMart. I found this treasure, proving Frozen has indeed taken over the marketing world.
It made me reconsider just how nuts Christmas has gotten.
Today at the Y, a few were sighing with relief about Christmas being over.
I piped up, like usual, and said, "How about not being glad Christmas is over but being grateful the pressure of Christmas is."
However many more gatherings and desserts and 18 people you are hosting over the next 12 days of "Christmas" maybe we can escape the pressure by denying its mastering of us.
Saturday morning of Christmas weekend at my parents, we got the boys out in the new 4-6″ of snow. I had gone running in it earlier, grateful for my almost daily workouts where I hear "high knees!" I had to use those high knees on and off for .25 miles due to unplowed country roads!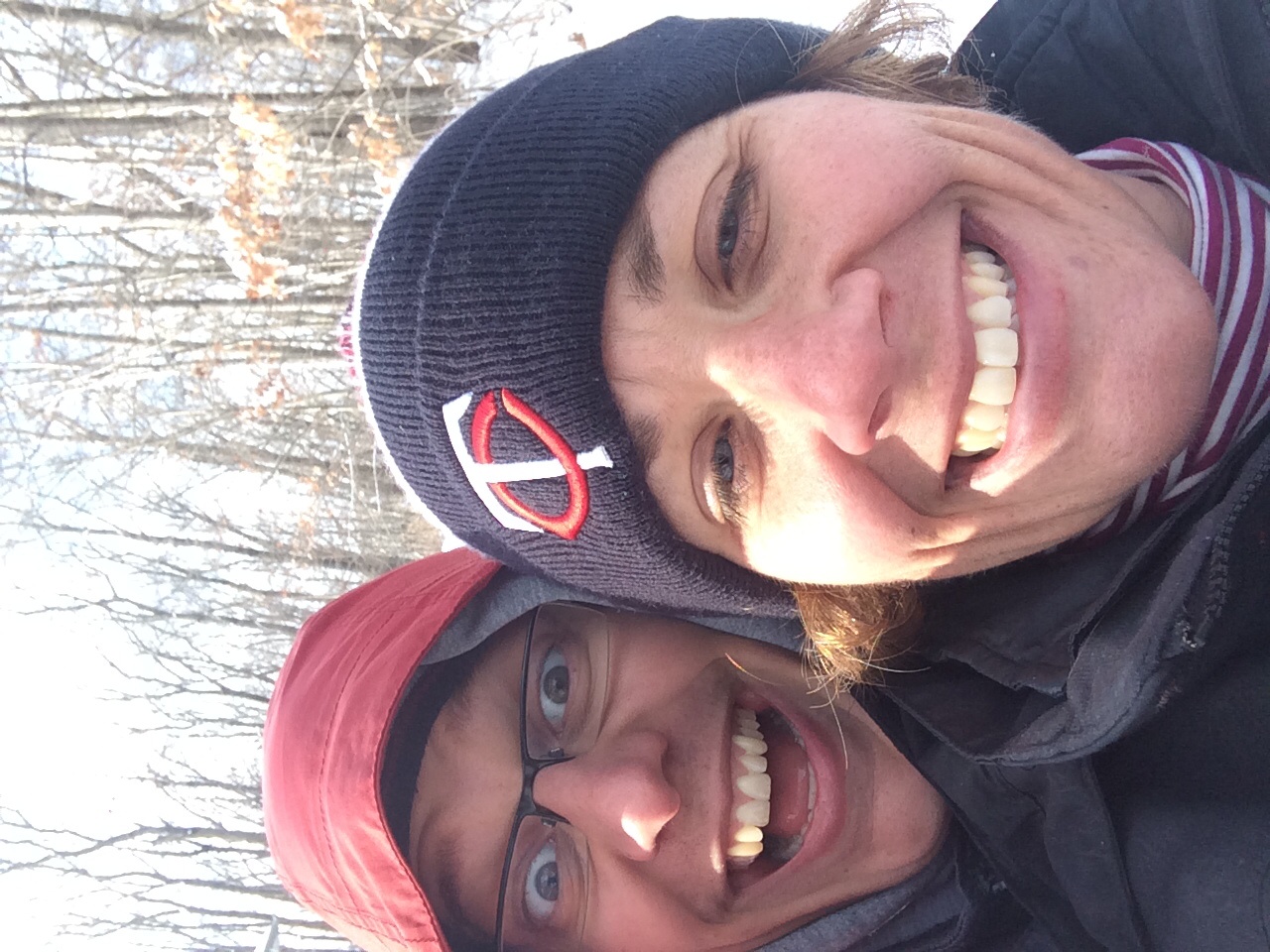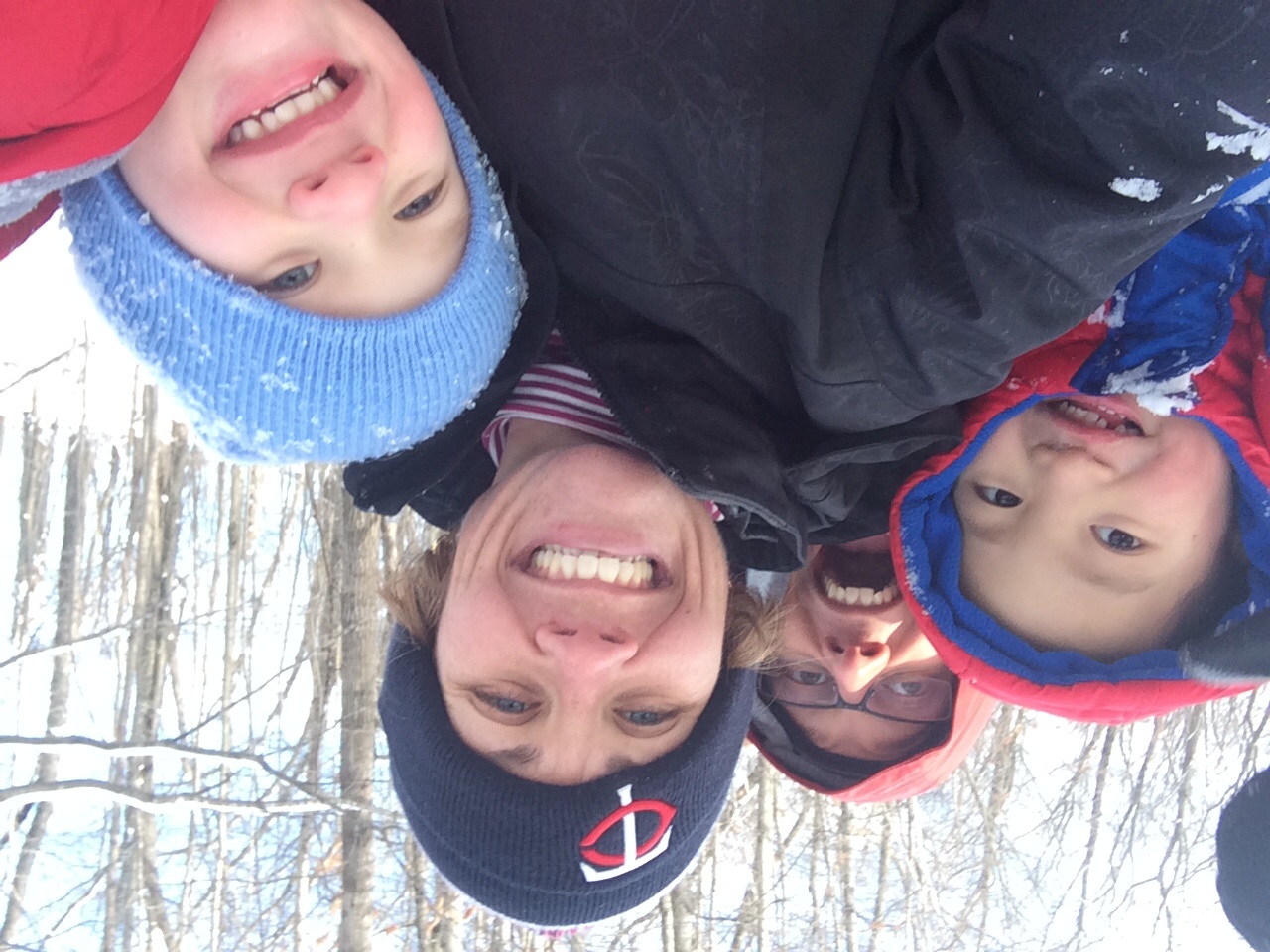 Brian, Elam, XS and I broke out the "new" hand-me-down snow boards from cousins and I tried to break my foot.
Elam got really good on the small hill. Here he is in slo-mo, our current favorite video trick.
He was using our sled as a snow board before Christmas and my cousin may have just saved his tushie:) He loves the board!
Then Brian decided to cut some wood and the boys couldn't get enough of this. Note the chill posture of the boys proving how WARM it was that day!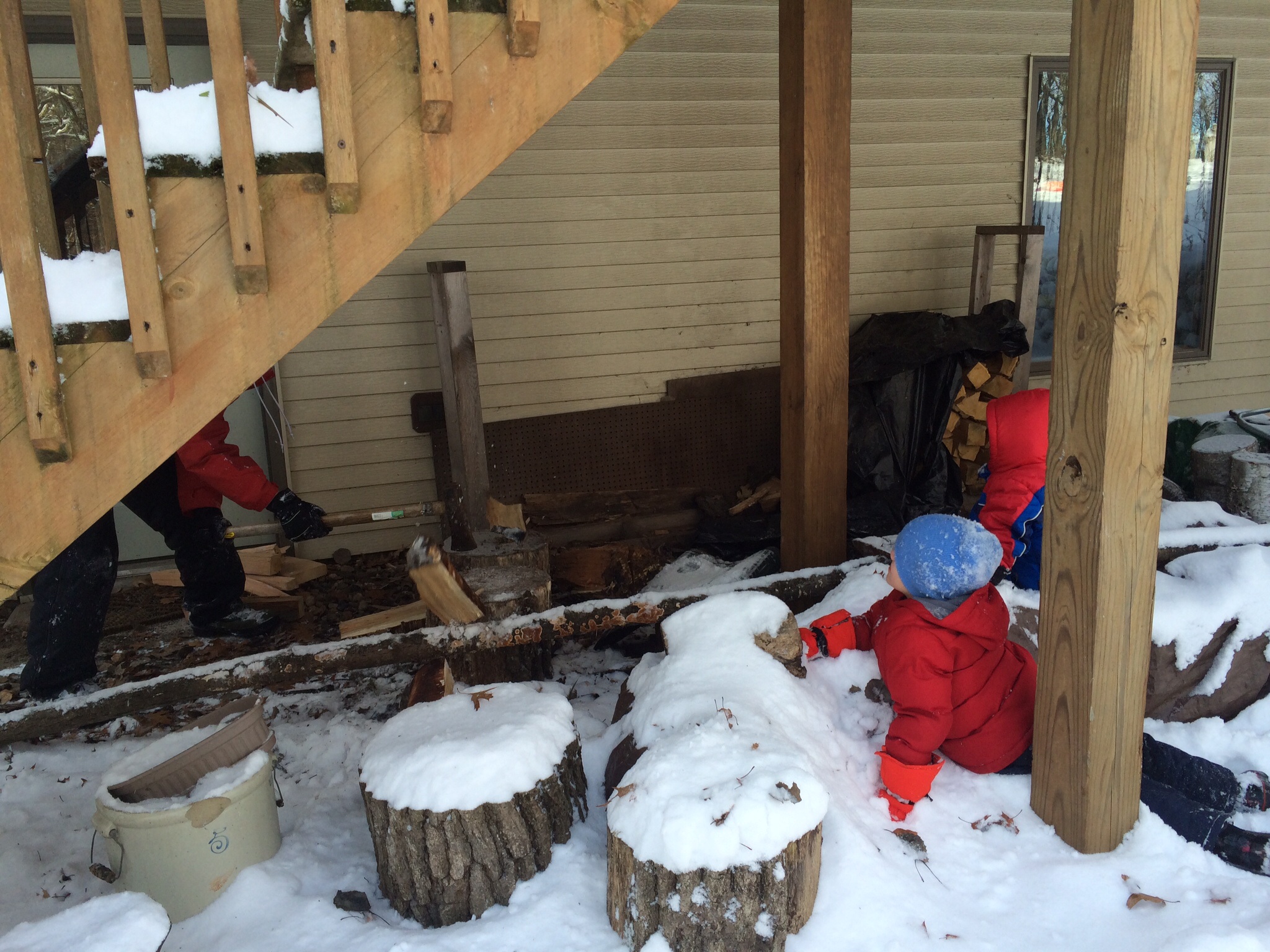 I also got this beauty of Brian. It was good to laugh and burn off some energy after taking care of sick kids for another season. Make sure you turn up your sound:)
We managed to feel as if the weekend had been redeemed despite its less than normal traditions.
We simplified. We ate less complicated meals. We opened 1-2 gifts each day instead of drowning all at once, in one night. We left my aunt's party a bit early to get home to a sick Calista and dad, with Brian caring for them. It was a good thing: the roads were awful. We were also glad Dad had not come with. He H.A.T.E.S icy roads. We watched a SUV spin out and enter the ditch after seeing another freshly ditched car pointed the wrong way.
Forced by sickness, we were invited to fend off the craziness of Christmas. And Olaf Waffle Irons. And 3 desserts. And the eternal "AND."
I'm still sort of glad today is Monday. But I'm not glad Christmas is over. Just glad the pressure is off.