Last week our church did a 24/7 prayer event. I had the idea our family would sign up for an hour of prayer, but discovered we had a kid conflict.  Elam said, "Mom, I'll go pray with you.  Let Dad take care of the other kids."
How could I refuse him?!
We entered our church's prayer room that some members had set up.  It was awesome.
There was a Bible study on prayer we did for a while.  There was a map with missionary pictures on it (including Daddy's!).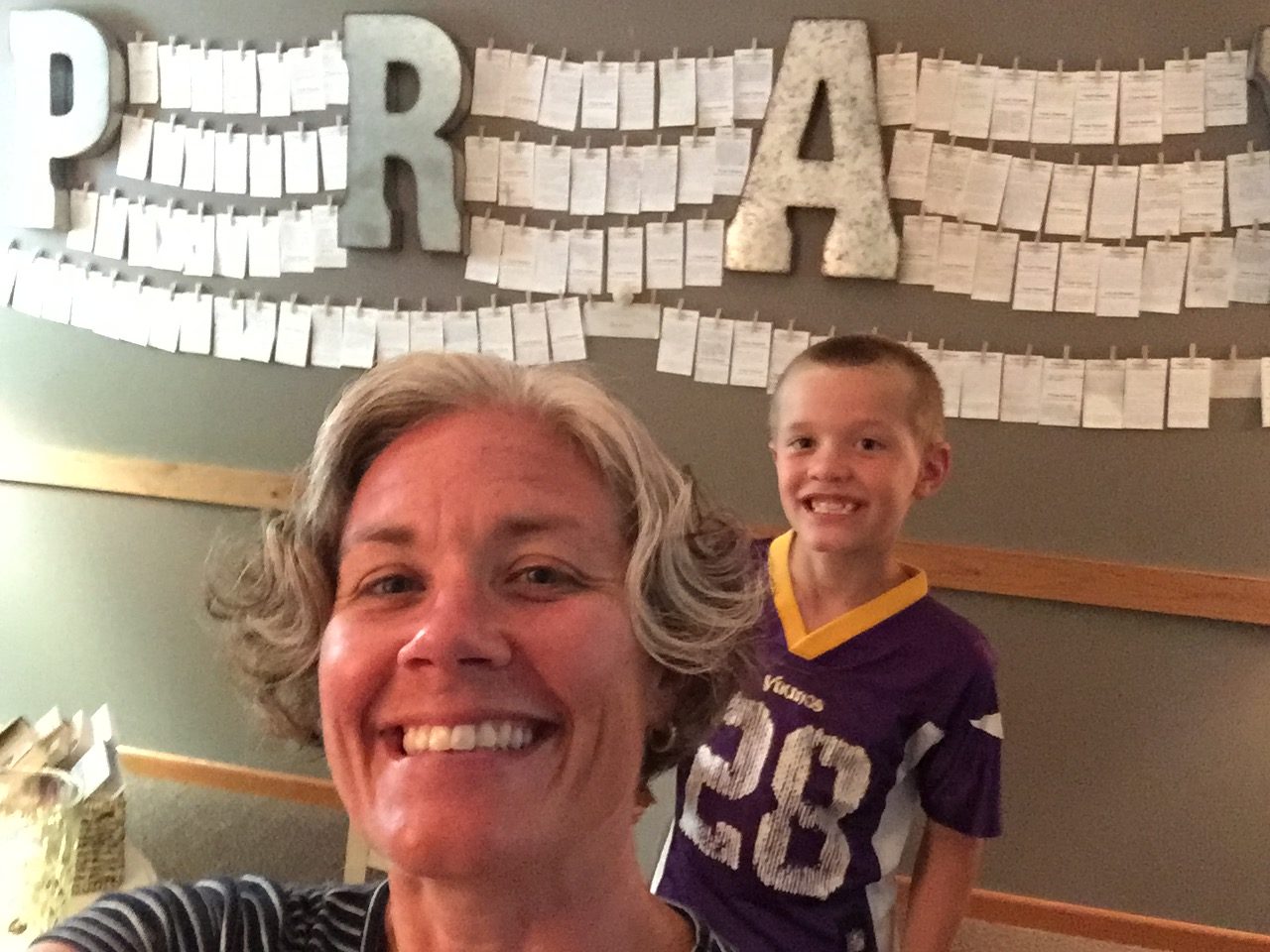 There were tons of prayer requests on the wall.
There was a fill in the blank prayer guide with Scripture to lead the prayers.
I wish I could have videotaped Elam praying for his teachers, his classmates, the pastors at our church (he is praying Pastor Luther, the youth pastor, will still be there when he is a teenage), our neighbors and even a kid he got into trouble with a LOT last year.
We prayed for a leader in our local government who responded to my personal message I sent her earlier in the week.  And she messaged back how blessed she was by our praying for her.  (I sent her the above pic.)
We also had a chance to take communion together, talking through the sacrament and kneeling side by side.
The hour went too quickly.
On the way home, we saw a huge, mangled racoon on the road. "Mom what HAPPENED?!"
"Someone must run over that racoon."
"Oh Mommy, I hope they are ok! … We should pray for them!" Then muttering to himself, "look at me, I'm so used to this praying thing!"
This was on Monday.  Every day of the week he asked when we could go back.  We took his brother and sister who were eager to do what their brother had done earlier in the week.
It wasn't so epic (more squirrelly than peaceful) but still worth our time together.
---
Sunday I had done the first study in our Bible study guide alone.  It included the following verses from Deuteronomy 6:
4 Hear, O Israel: The Lord our God, the Lord is one. 5 Love the Lord your God with all your heart and with all your soul and with all your strength. 6 These commandments that I give you today are to be on your hearts. 7 Impress them on your children. Talk about them when you sit at home and when you walk along the road, when you lie down and when you get up."
What a privilege to follow through on that verse all week.