When we were determining our decision regarding adoption, we spent one weekend in particular praying and asking God to give us signs and speak to us.  I ran one morning and found a bus stop bench that said, " YOU CAN ADOPT."  We had orphans and justice verses shared during church.  The bench could have sealed the deal, but the most significant message came through a silly movie I had never really heard of – Despicable Me.  Brian's brother wanted to share it with us so we settled in Saturday night.  Halfway through, the villain/hero of the movie decides to adopt 3 girls.  He also has a host of Minions and they were delightfully funny.  It took over 2 years for the process to eventually lead us to travelling to China to meet our son Tobiah Xuan Song Asker.  When we received him, we were greeted with this outfit on our boy: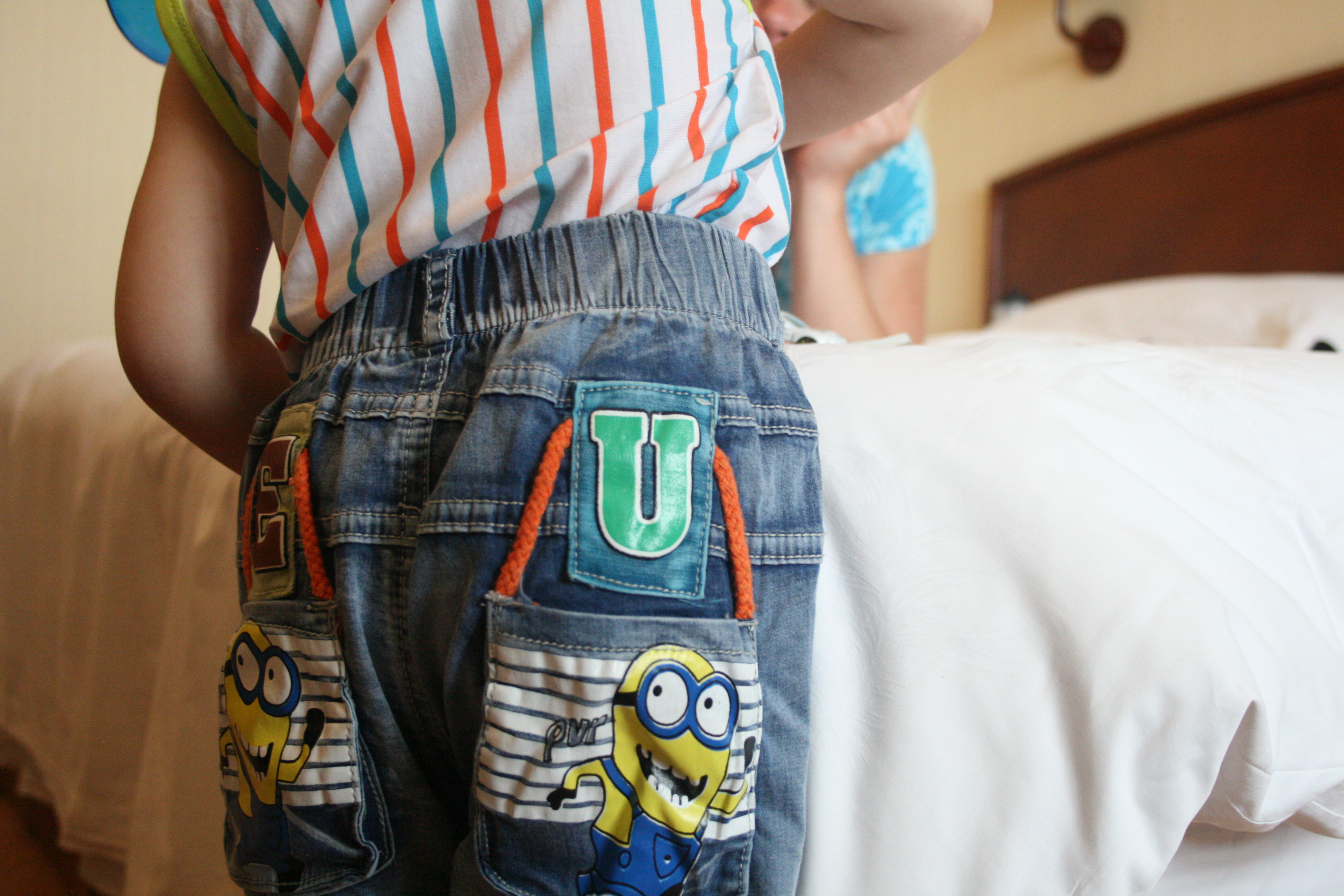 As we have continued life as a family, the Minions have become a nostalgic part of our story.
Fast forward 4 years and we entered a summer of surgery for our boy.  We always knew he would need to have one surgery, but lucky us, he has had 2 this summer.  First he needed his tonsils out in May.  We traveled down to Minneapolis Children's Hospital for the procedure since few surgeons love to do cleft patients' tonsillectomies.
August 7 we got to return to Minneapolis Children's for round 2: bone graft surgery. I told the nurses we had had so much fun last time we were here, we wanted to come back and stay longer this time.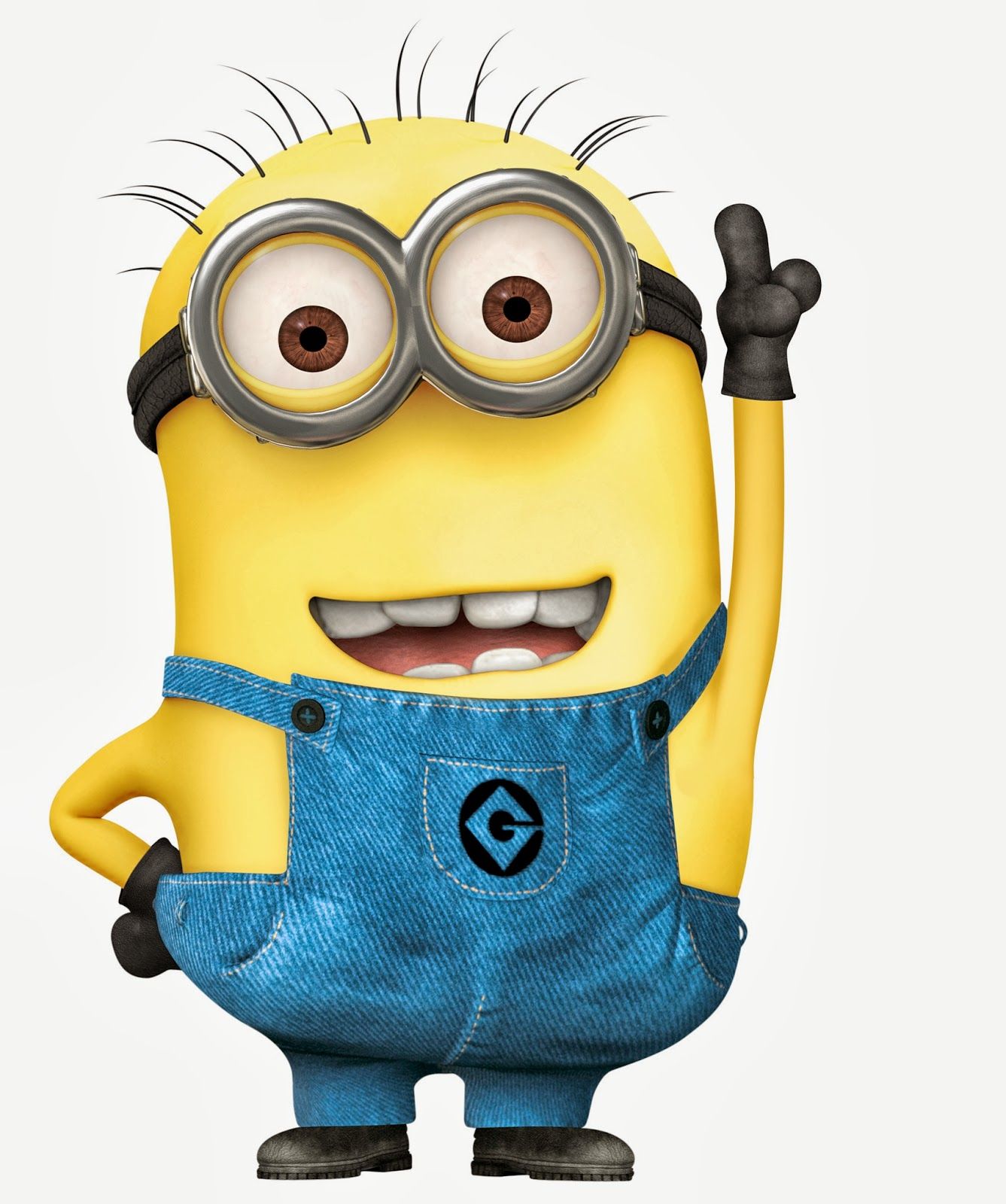 Xuan Song woke up with a smile at 5:15am and it didn't go away until he literally went lights out with anesthesia at 8am.  He got the giggles breathing in his drugs and his dimples moved the mask.
The surgery took about 3 hours. We had a screen with his surgery updates, plus a nurse called every 55-60 minutes (seriously I could plan on it) to give us an update. He was getting a tooth removed so I was able to ask her to save it (ew).
Upon settling into our hospital room which would be our home for the next 24 hours, our nurse Janet was decked out in bright blue scrubs with the word BANANAS! in bright yellow and of course, yellow Minions.  I told her our story and she said, "When I was choosing my outfit today I chose correctly I guess!"  And I said, "we did too, it was just 4 years ago."
He woke up well, devoured food (that's been the hardest part – finding enough foods for him to eat since he's on a liquid diet for 7 days) and kept me hopping by needing to go to the bathroom about every 2 hours, even overnight.  The "bed" for me wasn't super great but I wasn't able to sleep much more than 2, 2 hour spans.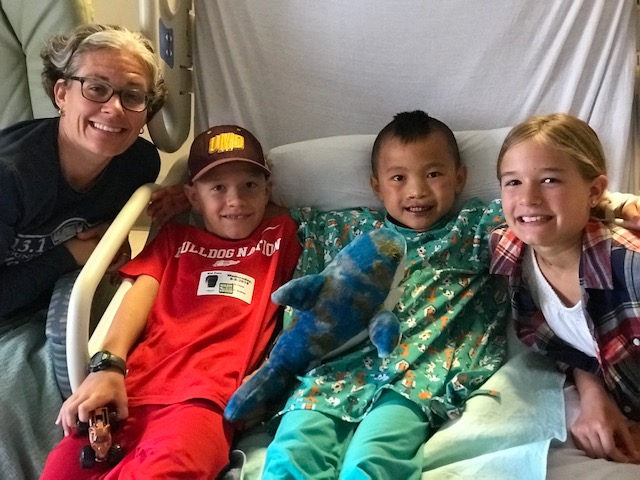 The kid really was amazing. Text response for prayer for him included the word "Trooper" more than once to describe him. Yes, I completely agree!  His siblings were very eager and happy to see him Wednesday morning.  They watched a movie together with hot cocoa.  And by noon, we were on our way home.
Side note: Mpls Children's really has been an amazing place for us!  We haven't had one bad experience in our 4 years of appointments with the Cleft Team, our tonsillectomy and now this surgery.
Another side note: good friends of ours were praying with their toddler, who mostly "repeats" what his family says.  So as his dad prayed for a "speedy recovery," this boy repeated prayers for a "peedy scubbabery for 'Biah."  Aye, matey.  Arg.  This made XS laugh in the midst of hip pain and mouth bleeding.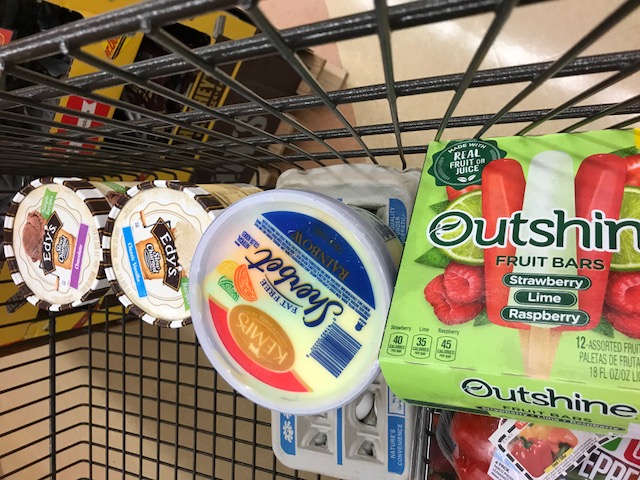 Want to know what to feed your kid after tonsils or bone graft in the face surgery? EGGS (he's eaten 6 today and it's only 2:00pm), yogurt, popsicles (Outshine are fairly "healthy" … oh what am I kidding?!), Sherbet and watermelon. Mango, Naked juice, Jell-O (again who cares if it's healthy!?) and ice cream (I did get the 1/2 fat kind since I could not read any difference in the ingredients list. If one is going to compare and contrast ice cream ingredient lists, I'd suggest setting them down first.  By the time I got to check out I was concerned as to my numb hands, until I remembered what I had just been doing.)
The kid has to have a liquid diet for 7 days.  Then only soft (think noodles) diet for 14 more days.  Oh and no strenuous activity for 20 days.  Surgeon suggested not even walking far for 7 days and then slow, peaceful activity for the next 14.
Yeah, that shouldn't be a problem in August when you're 7 and have 2 older siblings, it's 85 degrees and gorgeous according to the forecast for those days…
At least we have AC.
Final side note: make no plans for operating heavy machinery soon after a night in the hospital.  After the infernal beeping from a sensitive IV line, finding ice chips and popsicles from nurses at 11, 2:20, 5:50 and 7:00 am all the while measuring every CC of urine my son expelled… which meant I had to go to the bathroom around the corner and down the hall… well, I was just plain off for 2 days.  My words got mixed up.  I had zero short-term memory (where did I just put my underwear?).  I almost killed the librarian today when I couldn't figure out where our requested books were being held.  He was helping me search through the stacks and literally books starting falling and hitting him and I couldn't catch them.  I also have told the big kids they aren't allowed to complain.  For 20 days.  (I'm apparently allowed to complain as long as it's on line and mostly contained in one blog post…)
And for you parents who have had your kids walk through long-term illness, surgeries and health issues: I salute you. And pray God meets you in those moments. I could barely decide what to order from a limited Panera menu for my 5th meal that day.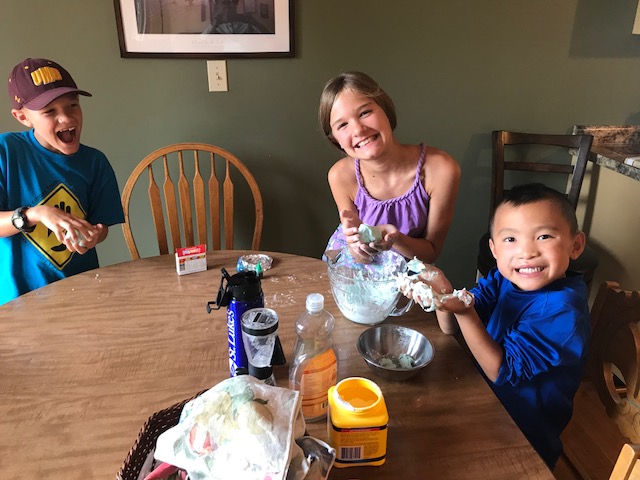 So thank God for those older siblings who don't mind playing Legos, reading books (currently Elam is devouring his fav new series) and making slime/playdough/silly putty/what was it supposed to be Calista? Thank God for those asking how I am.  For my friends at the Y this morning helping me not just lie down and stretch my glutes and call it a day.  For a job to go to and try to adult.  For my neighbor who left a gift for XS weeks ago so he'll have something to do when he gets bored.  For the swelling to stay fairly manageable for my chipmunk (see above).  And yes, thank God for all you praying for a "peedy scubbabery for 'Biah."