Now to Him who is able to do exceedingly abundantly above all that we ask or think, according to the power that works in us,
to Him be glory in the church by Christ Jesus to all generations, forever and ever. Amen.
Ephesians 3:20-21
Do you know what power is?
Chapter 1:19-20 says that the same power that raised Christ from the dead works towards us. We have access to resurrection power.
Sometimes I need resurrection power: like when Calista needs to wake up for school and would rather play dead.
Or when Brian is gone for 4 full days, including 2 school days and 2 weekend days. And I'm teaching Sunday school and Elam won't go to his classroom. And then later I am leading our small group.
The power sometimes comes when I don't expect it: meeting friends at the Harvest Festival (seriously 500 people were packed around me) when I find I'm covered in caramel and cannot possibly pick up all our schtuff and desperately need to go wash hands. Never get 4 kids balloon animals first thing at a party. Novice move.
Or in unexpected ways: did you catch I had 4 kids? No we haven't adopted another but had a friend of Calista's with us and it was SUPER easy to have another! We did the buddy system and the girls stuck together. Elam rocked as a big brother and refused to let XS wander. Elam himself had gotten lost a few times himself so he is extra careful! He was super.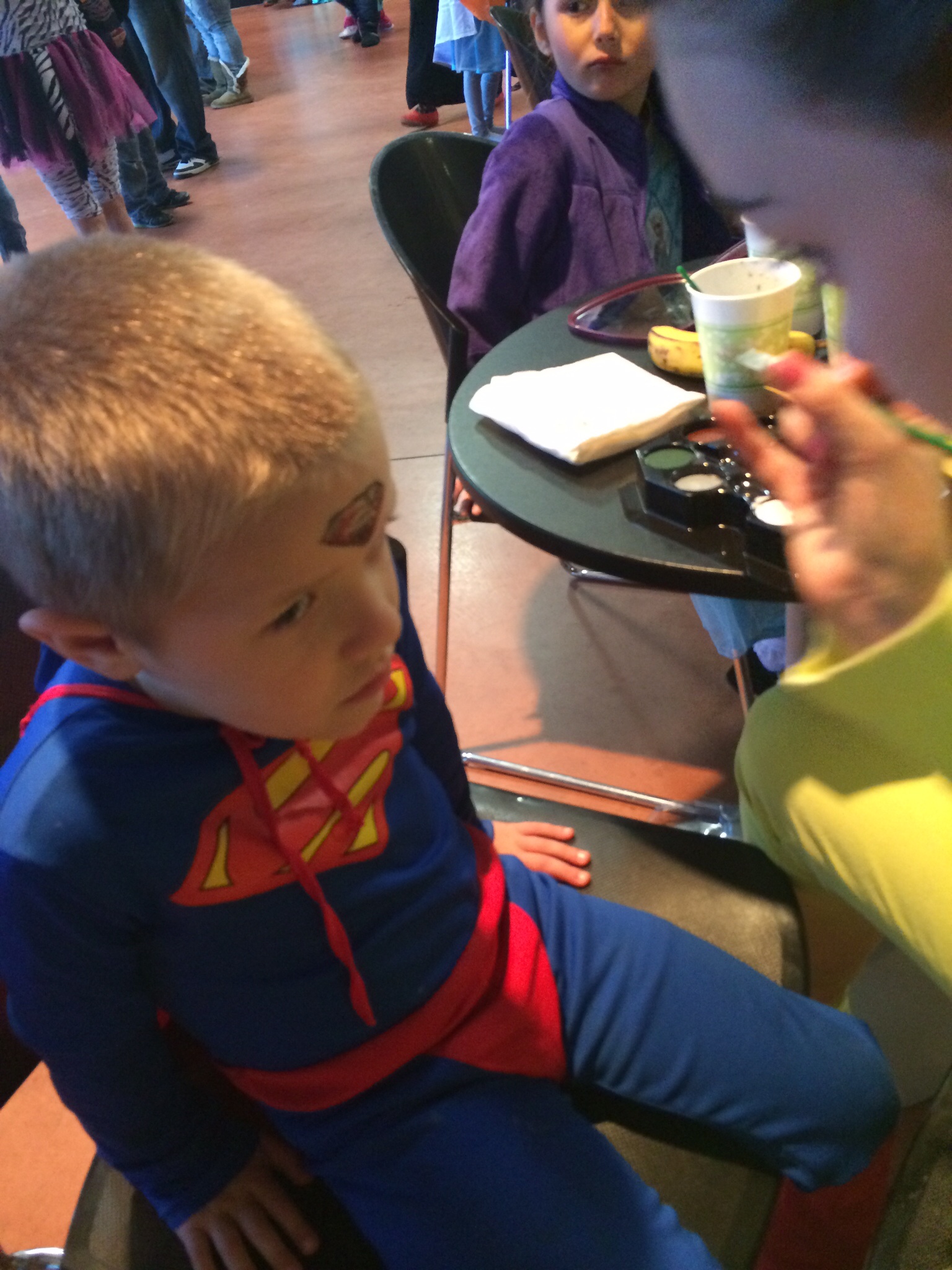 Calista's friend is a big sister to 2 boys and she was amazing. She kept helping XS, offering popcorn when his spilled and played with him like the Amazing Girl she was dressed as that day.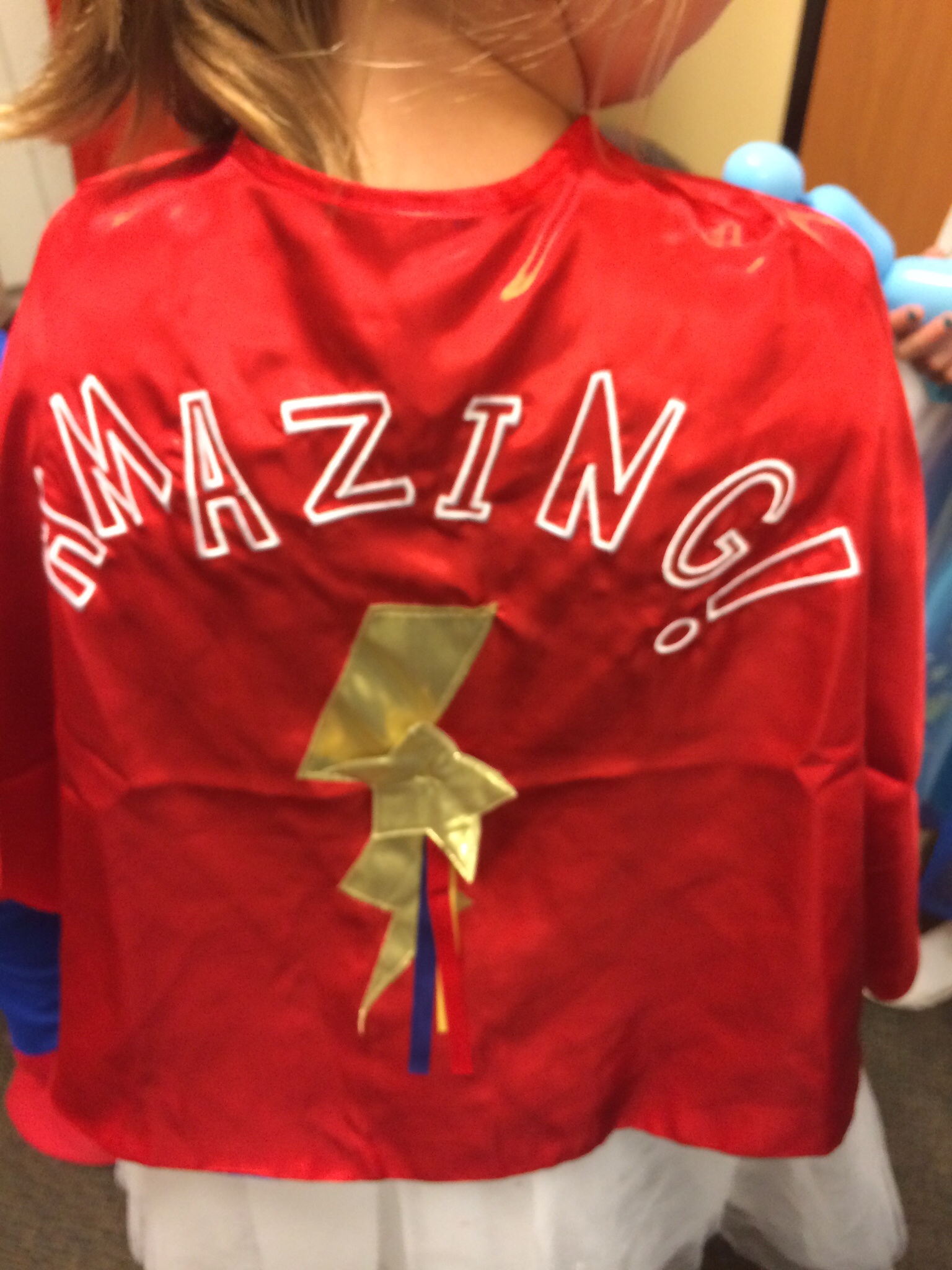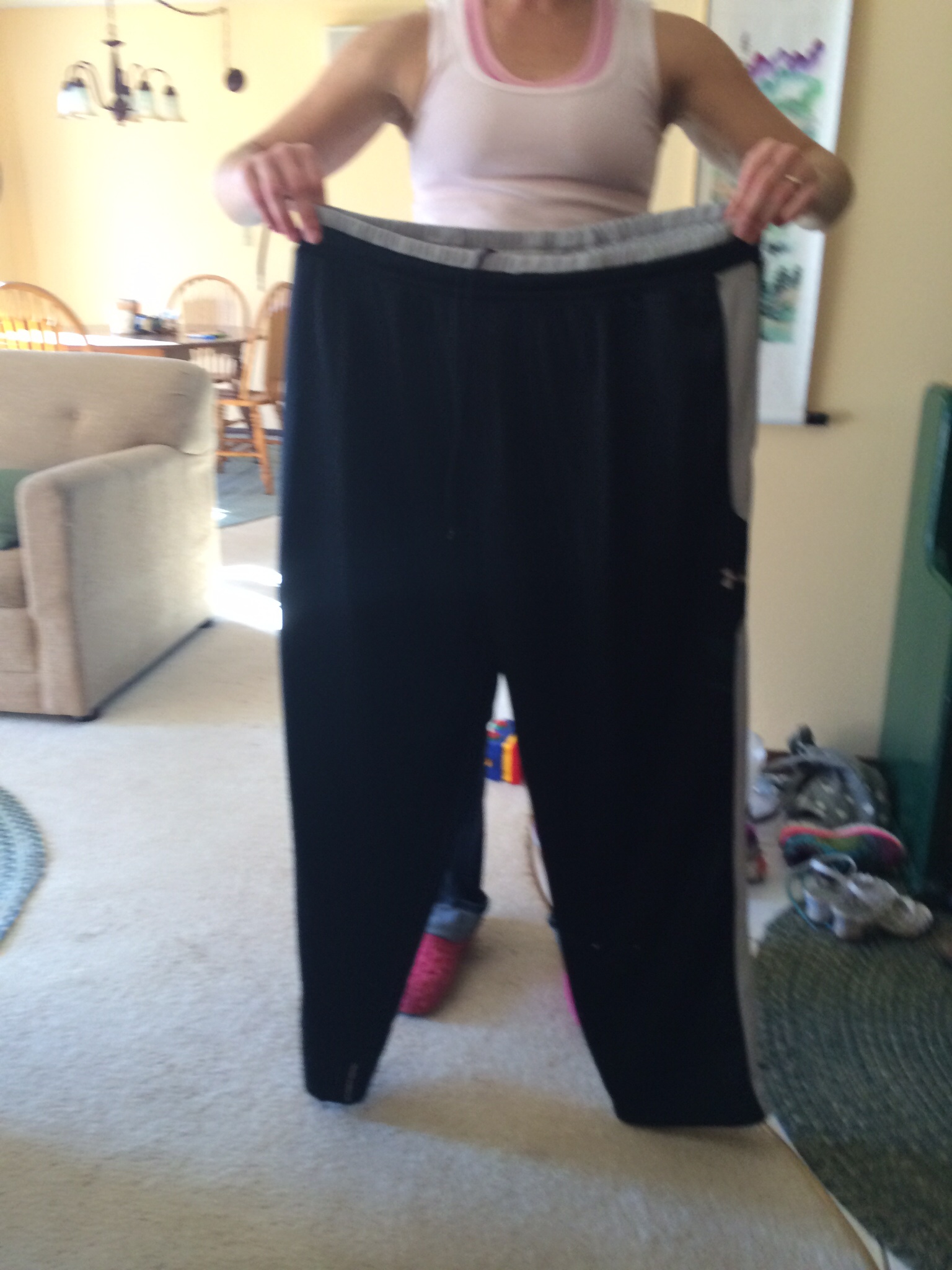 Sometimes the power comes when I am crabby and doing my 100th load of laundry for the day and find a random pair of pants. And Brian is gone so I cannot ask him.
Now these are clearly not my pants, nor the children (although I could fit them all inside for shelter) and Brian is not quite this wide. I was baffled. Laughter came out of me like a river and it changed my mood that day.
(Eventually it turned out that Brian had borrowed these for a workout. Not so funny. I'm glad he wasn't here to clear the mystery…)
Other times it comes when Elam decides to lead us in Chinese lessons.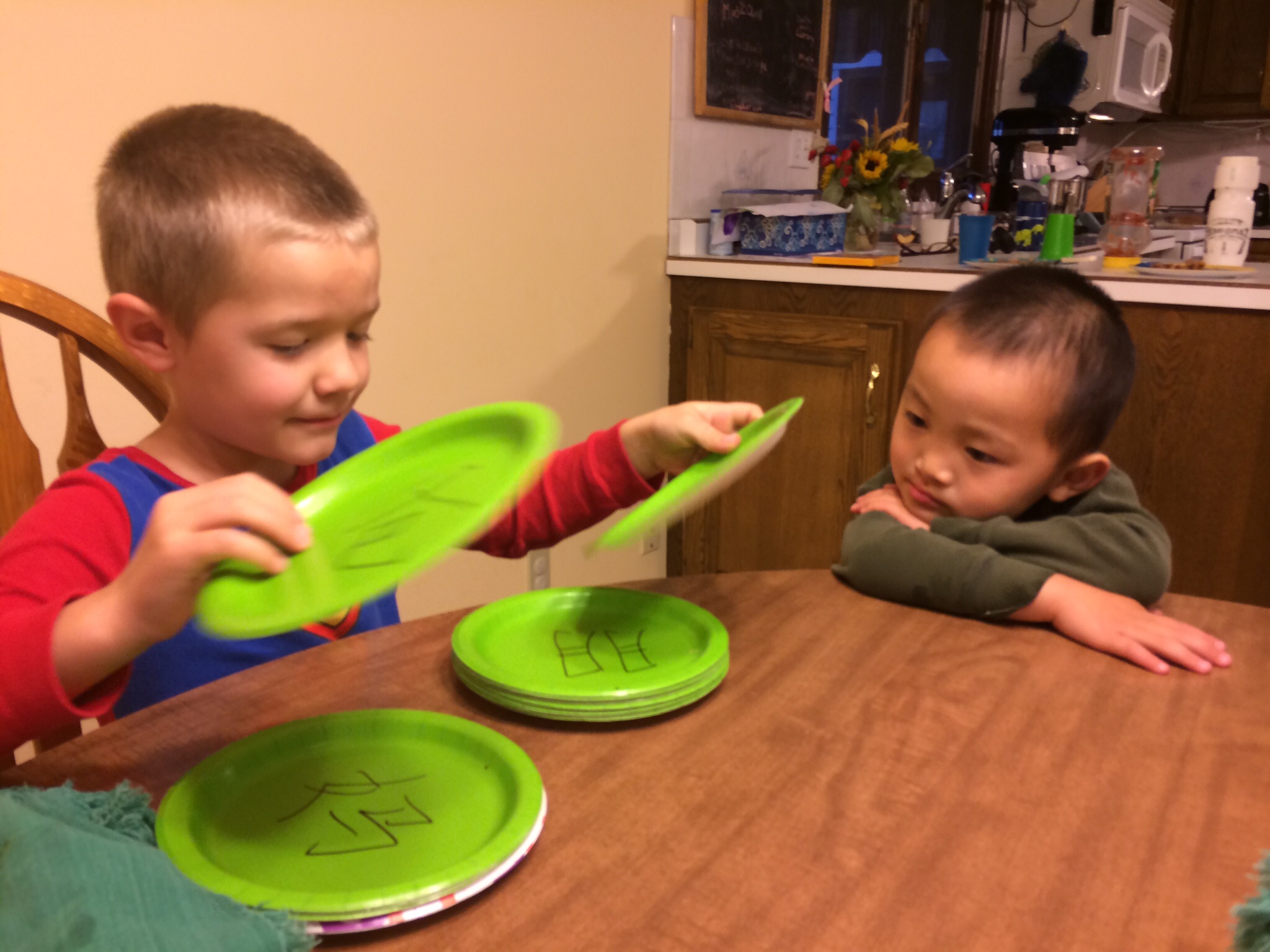 Or when XS helps in the kitchen.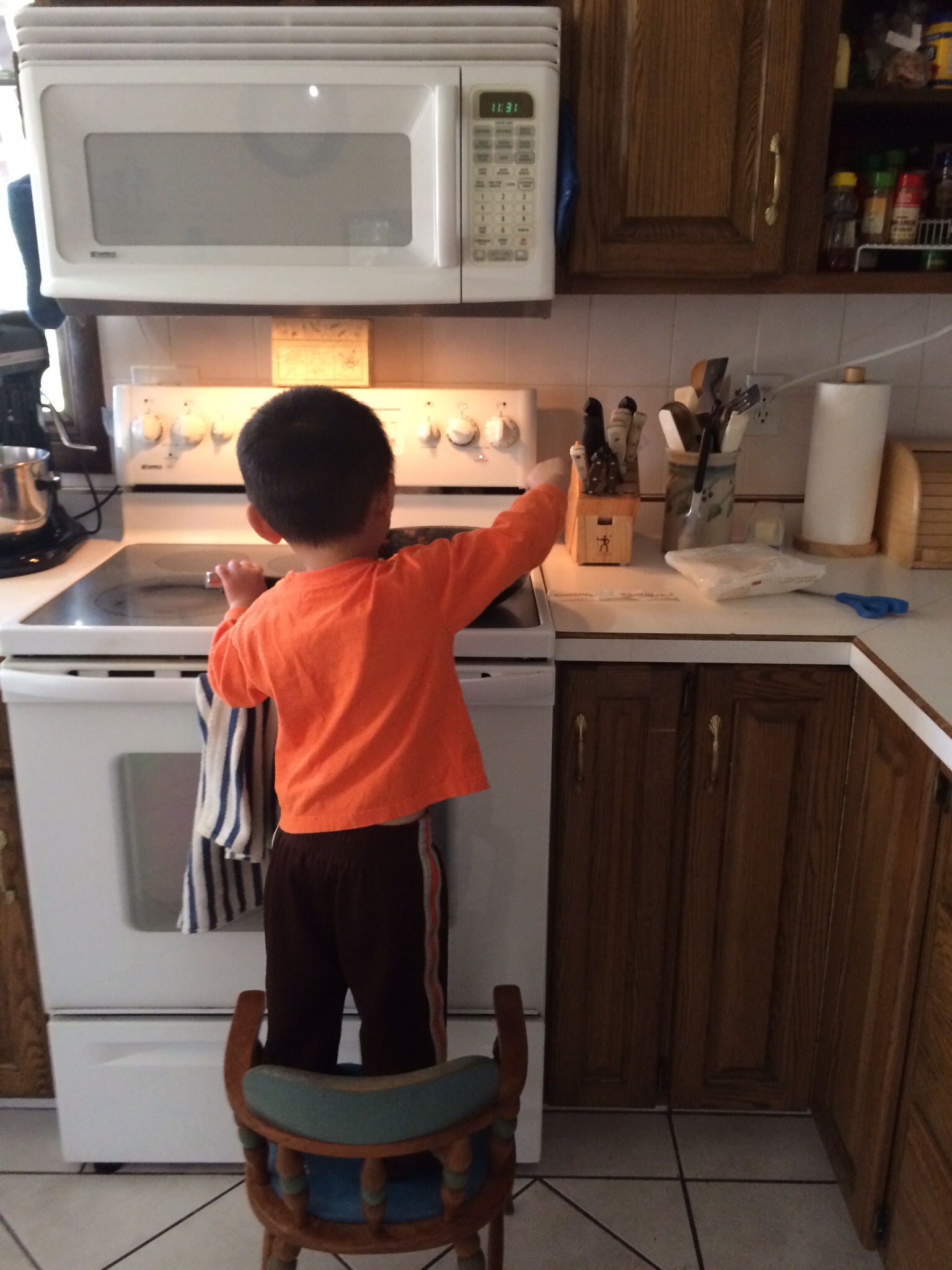 Or simply when Elam puts shorts on plus a winter coat.
Other times it comes when I realize I have a whole meal in the freezer… So I can bake brownies, tie a superman costume cape, teach Calista piano, blog and receive a phone call from my alma mater requested a donation. And all without losing my temper.
It has been a theme with me for about 6 months. Brian has told me forever me I can run faster and after a girlfriend at the Y told me the same, I tried. Lo and behold they were right. I've shaved another 30 seconds off my mile. Or in weightlifting class when a girlfriend tells me to go up 5 lbs. Or when Anna has us do 16 reps and I was dying at 8 during our workout. Or wondering if we could handle a third, from a different country, with special needs, who is only 16 months younger than Elam… Or if we could afford adoption…
We ARE able to do more. We have 3 kids and I stay at home.
For me sometimes it doesn't seem like much to stay home, it feels like the easier way.
But other days I feel like Wonder Woman just keeping it all together.
Now, to go repaint the bathroom.
Just kidding. Even resurrection power couldn't get me there just now…
Or could it?!?