I may have lost 6 pounds and definitely lost 2 days of my life.
3 hours after Brian left for 7 days at Wheaton Grad School, I woke up with a roiling belly. A few hours later I skipped dinner and pushed through to our small group Bible study, only to leave early. I made it home just in time to puke into my own toilet.
The boys kept checking on me, bringing pillows, blankets and things into the bathroom.
Somehow, Calista put the squirrels to bed and got herself to bed. I moaned and tried to keep it down.


Me dressed to stay warm. Bathroom shot taken for Brian to give me sympathy:)
Miracles: I slept 7 hours Sunday night and got big kids to school on time – even though the Daylight Savings inventor (who must have never had children or needed sleep themselves) wanted to thwart the plans for punctuality.
My friends took over all day Monday: they got to the aquarium, a friend house, a walk in puddles and crashed a birthday party.
Monday night I was still unwell, and a different friend offered help.
So again I slept all night and again, we got to school on time!! The boys got picked up for swim lessons and some more puddle jumping and I slept.
This afternoon hit 62 according to a weather app. Thank God!
Kids biked. I ate eggs and toast in the sunshine on the deck in a tank. Granted I was bra-less and shaggy since I had been in bed all day and as I basked in the vitamin D I turned my head in time to see the neighbor guys bringing out the dogs. Awesome. From then on I kept my plate up over my chest.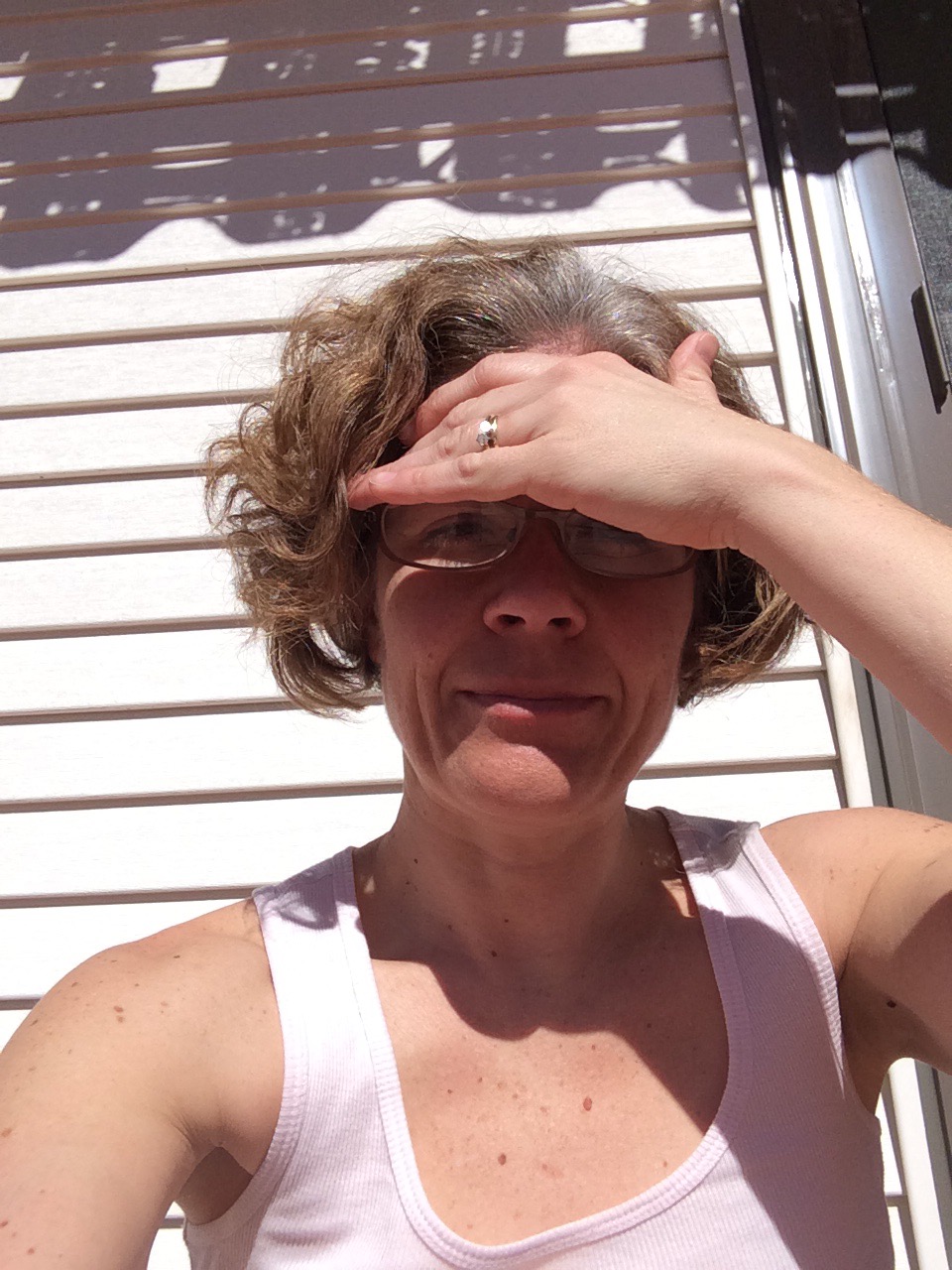 Notice the shot avoids the chest...
As I reeled the last 2 days from fatigue, pain and cleaning frantically, I felt so blessed. I asked for help and got it. My friends came and went with my kids like nbd. I got dozens of text messages to see how I was.
I used new emojis:
???
The first one is a bit "middle school" but made me laugh.
So now I'm back parenting my own kids I hope full time, brian comes home in 4.5 days and I lost some weight before hitting the beach in less than 2 weeks.
Chaos Redeemed