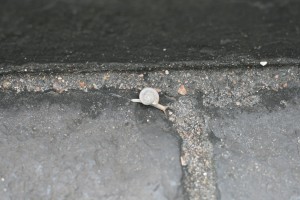 June 21: technically the longest day of the year.  This year I beg to differ; it's the 22nd.
(This little guy was attempting his own epic adventure on the Great Wall yesterday.  Fitting description of waiting for our son today!)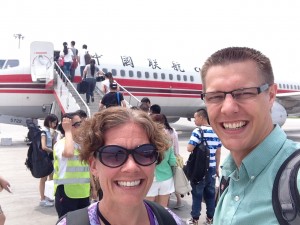 Today I woke up around 5:00.  It seemed like forever until we boarded our 11:30 flight to Changsha.
Once on the flight, we talked about how we were the only Americans/white folk in the airport and then on the flight.  Seriously, knowing you are the minority in a large area is very humbling.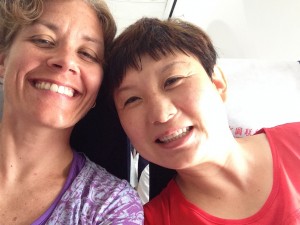 We were so special my seat mate wanted a pic with me.  So I took one with her.
We got a HOT LUNCH minutes into the flight.  One item was  "Mustard Tubers."  Anyone want to enlighten us what kind of veggies those were?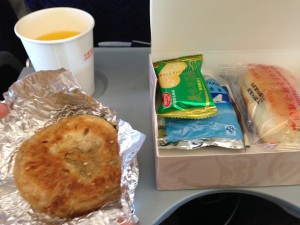 Unfortunately, my seat mate got to retaste this lunch a few minutes before we landed.  Ugh.
After doing necessary laundry, we Askers left our ridiculously lux 5-star hotel and explored the city streets.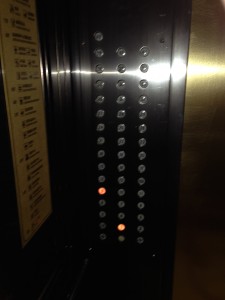 (Movie moment: from Elf when he hits all the elevator buttons.  It was so tempting when we saw our elevator!)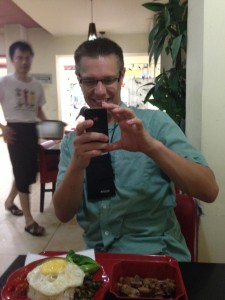 We successfully ordered dinner despite a large language barrier.  At one point the waitress wanted to make sure we knew what we were getting into.  She wrote "pig" on a napkin.  Although we don't normally put it that way…  It was a fantastic meal!  I kept unconsciously "mmm-mm!" -ed.  To the point of annoying my husband.  At one point I apologized and said, "I literally cannot help it."
Here is Brian taking a picture of our great meal and the chef is behind.  They thought it was hilarious that we couldn't speak Chinese.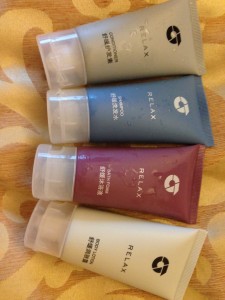 The day before we meet our son is finally here.  The years, months and weeks have now shrunk down to days before we become the Asker 5.
Our room is unpacked and ready for a crib.  His piles of clothes, hat and shoes are at the ready.  We picked up some local snacks for him tonight.
At 10:30 Monday morning, we will meet Xuan Song.
God might be reminding me every so often on this journey to trust in Him.  "RELAX" was on the first sign before heading to baggage claim in Beijing.  Now it's the brand of our toiletries in our hotel.
Ok.  Even though this has been a really long day, I'm trying to relax and trust that He's got all this.